A THOUGHT FROM THE WORD  4.2.2020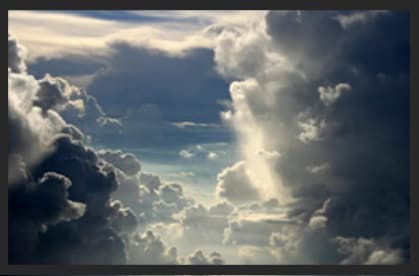 A THOUGHT FROM THE WORD
I Peter 1:19
"But with the precious blood of Christ, as of a lamb without blemish and without spot:"

CALMLY THINK OF THIS

The Bible teaches us in Hebrews 9:22 that without the shedding of blood there is no remission of sin or forgiveness of sin.  Roman 3:23 we are told for all have sinned and come short of the glory of God.  Romans 6:23 tells us the wages of sin is death.  I want to share an article with you that may help to understand a little better what I am trying to say:
"Here is the amazing truth of the Gospel: Out of sheer unmerited love for us, the Father and the Son, with the Spirit, devised a stunning plan for our salvation. The Father would pour out His judgment against our sins on His Son, who in loving faithfulness to His Father and out of love for us was willing to die on the cross. He took our sin so that we might be clothed in His righteousness. Through faith we can stand before God's holy throne as righteous as Jesus himself-because the righteousness in which we stand clothed there is Jesus' righteousness!  That is the liberating, transforming, glorious truth of justification by faith that brings us peace with God (Romans 5:1). By Christ's shed blood we are redeemed, ransomed and set free from our sins (Ephesians 1:7, 1 Peter 1:18-19, Revelation 1:5). And by that blood we can overcome the evil one (Revelation 12:11), since none of his accusations against us can condemn us (Romans 8:33-34)."(copied)  My Christian friend we need to thank our Lord for shedding His precious blood.

On the cross, Christ's blood was shed as a sacrifice-His death for our death, His life for our life.