A THOUGHT FROM THE WORD  8.12.2020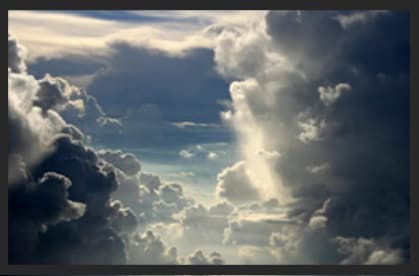 A THOUGHT FROM THE WORD
Jeremiah 30:11
"For I am with thee, saith the Lord,…" 
CALMLY THINK OF THIS
We need to be encouraged every once in a while to "continue in prayer." (Col. 4:2)  When I go to my meeting place in prayer I feel as if Jesus is sitting right there by my side.  In fact, I feel He is sitting there waiting on me to come to have our prayer time together.   There are probably hundreds of thousands of people praying at the same time, but our Lord hears our personal prayers.  There is no confusion, no prayer is lost, for He is there with us in prayer.  Oh, what great encouragement and comfort it is when we have sins to confess, sorrows to share with Him and heavy burdens that we need help with.  Just to know He is there with us in our time of prayer there is no problem too difficult, nor burden too heavy with which He cannot help us.  Yes, He wants us to continue in prayer and He says "I am with thee".  Praise the Lord!!! 
Don't forget your prayer time -- Jesus is there waiting