THOUGHT FROM THE WORD  4.17.2021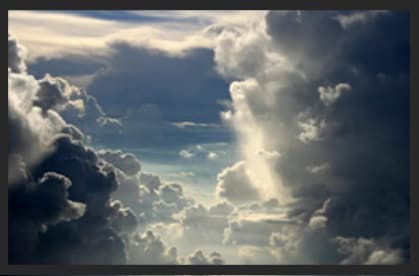 A THOUGHT FROM THE WORD
John 14:18
 "I will not leave you comfortless: I will come to you."
CALMLY THINK OF THIS
When we have the Holy Spirit within us, we have Jesus' presence within us.  We receive the Holy Spirit within us when we are born again.  Just another thought that He is always with us.  Jesus who suffered for me, died for me, became my Advocate with the father is preparing a place or me in heaven. He will soon come and receive me to Himself.  We need to be reminded ever so often that Jesus is ever present within us.  May we enjoy His sweet presence with us day by day!!!
For believers our trials, our crosses, our conflicts are all temporary