THOUGHT FROM THE WORD  1.22.2021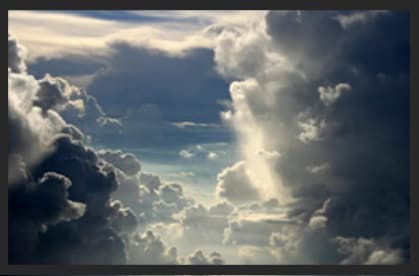 A THOUGHT FROM THE WORD
Isaiah 19:20.
"He shall send them a Savior, and a great one, and he shall deliver them."
CALMLY THINK OF THIS
It seems difficult to get good news now days.  But here is good news and it is from heaven.  There is a Savior.  His name is Jesus.  Jesus came into our world. He took our sin there on the cross and paid the wages of that sin. He became a sacrifice for our sins.  Therefore, we can be forgiven of our sins.  No matter who you are, or what you are - Jesus can save you. There are no limits to the merits of His blood; there are no exceptions in His invitations. He has love enough to save you.  He has mercy enough to accept you. He has merit enough to deliver you from all your sins, and to justify you completely and eternally in the sight of God.  "You shall call his name Jesus; for He shall save His people from their sins." Matthew 1:21.  Have you received His offer of forgiveness of sin, eternal life, a home in heaven?  If you have not-- do so soon.  If you already have-- be thankful or your salvation.
I, even I, am the Lord; and beside me there is no Savior.